Boost your business thanks to the AZEOO App
Increase your revenues and gain in productivity by supporting each of your clients even more effectively.
By improving your digital services and offering a unique client experience, you can fully contribute to the development of your business.
Modernize your coaching

Monetize your services
Hundreds of independent coaches trust AZEOO to digitize the client experience
Increase your clients' satisfaction by creating your personalized or generic programs. Follow them in their physical, sports and nutritional objectives according to their fitness levels, availability and activities. Monitor and follow in detail all their performances and physiological evolution.
Integrate your own exercises
Don't be limited in your training, and add your own personalized exercises. This way, you can easily accompany all types of client objectives!
Give a VOD experience to your clients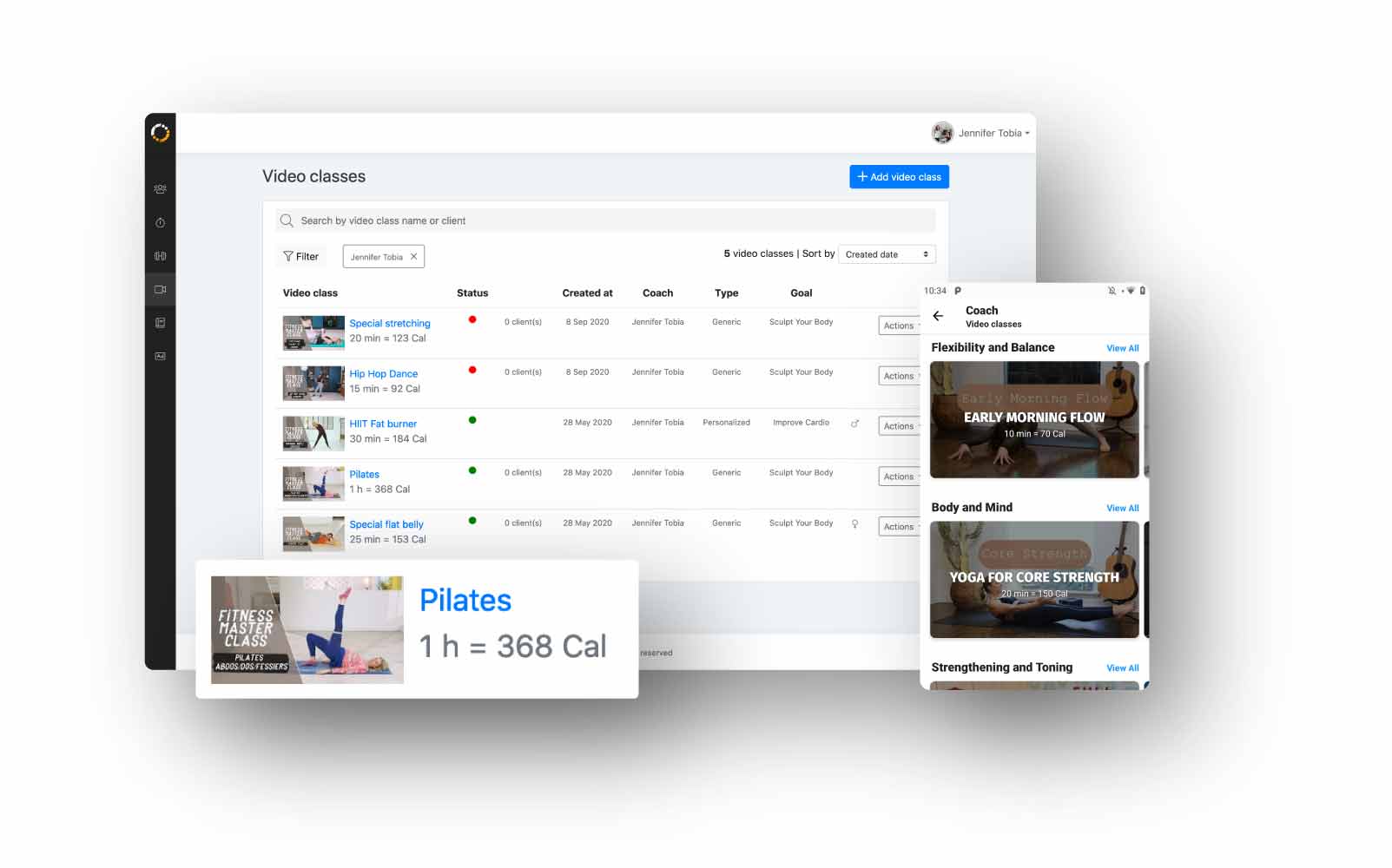 Add and broadcast your own video classes and propose a VOD offer to your clients. Enrich your trainings and bring a real added value to your clients.
Boost the motivation of your clients
Create and manage motivating and unifying challenges. Bring a feeling of challenge and fun with rankings within your club and reward your clients with partner gifts.
The best offer on the market
AZEOO is 100% free for your clients.
Sponsor your friends and get 50% discount
Save money by sponsoring a friend and get a 50% discount on your AZEOO subscription fees to the COACH offer for 3 months, per sponsored friend.
Start your free
14-day

trial.