Boost your business thanks to the AZEOO App
Engage and keep your members more effectively. Increase your revenues through additional service sales. Get a targeted and optimal client acquisition.
By improving your digital services and offering a unique client experience, you contribute to the development of your business.
Modernize your coaching

Monetize your services
More than a hundred professionals trust AZEOO to digitize the client experience
Increase your clients' satisfaction by creating your personalized or generic programs.
Follow them in their physical, sports and nutritional objectives according to their fitness levels, availability and activities.
Monitor and follow in detail all their performances and physiological evolution.
Manage your WOD ultra easily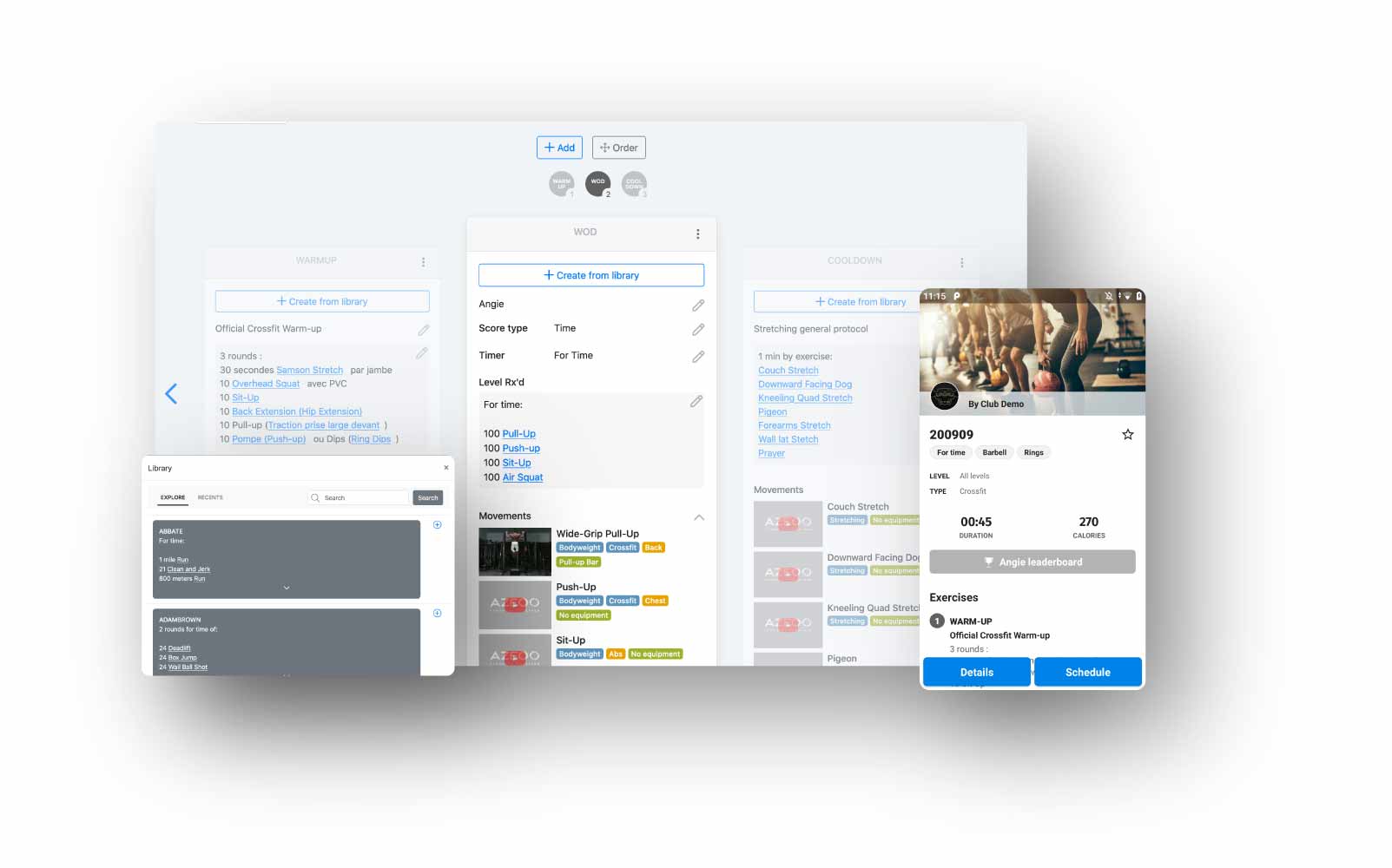 Thanks to a large available library, quickly create WODs. Share them with your members who will only be able to access the details with a specific unlock code.
Bring a sense of challenge and fun via the available rankings for each WOD!
Give a VOD experience to your members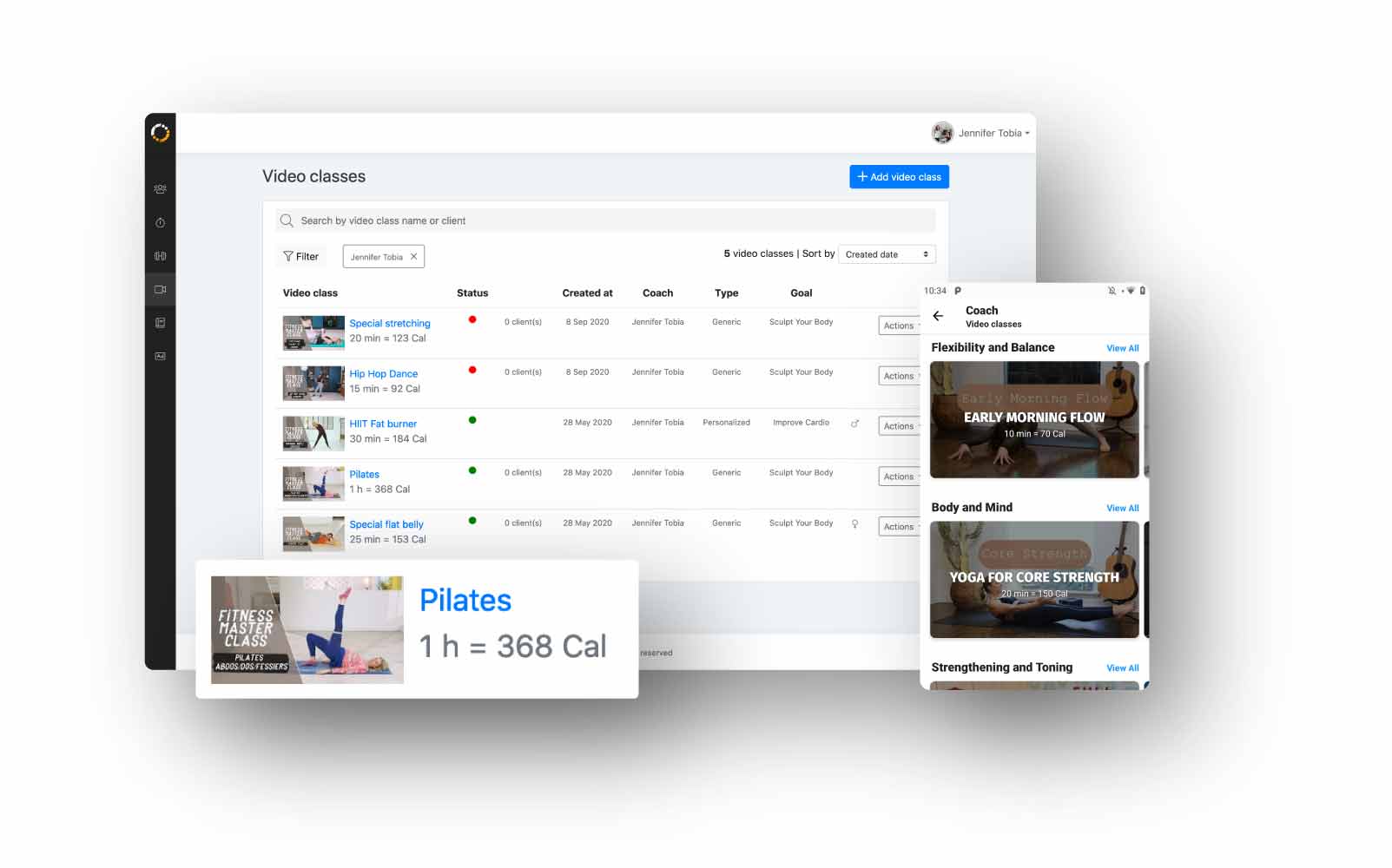 Add and broadcast your own video classes and propose a VOD offer to your members. Enrich your trainings and bring a real added value to your clients for training outside the box.
Integrate your park of equipment and your own exercises
Create and customize your own exercises with your instructors and your own facilities.
Propose a personalized training experience that reflects the image of your box. Stand out from the crowd!
Maximize your customer acquisition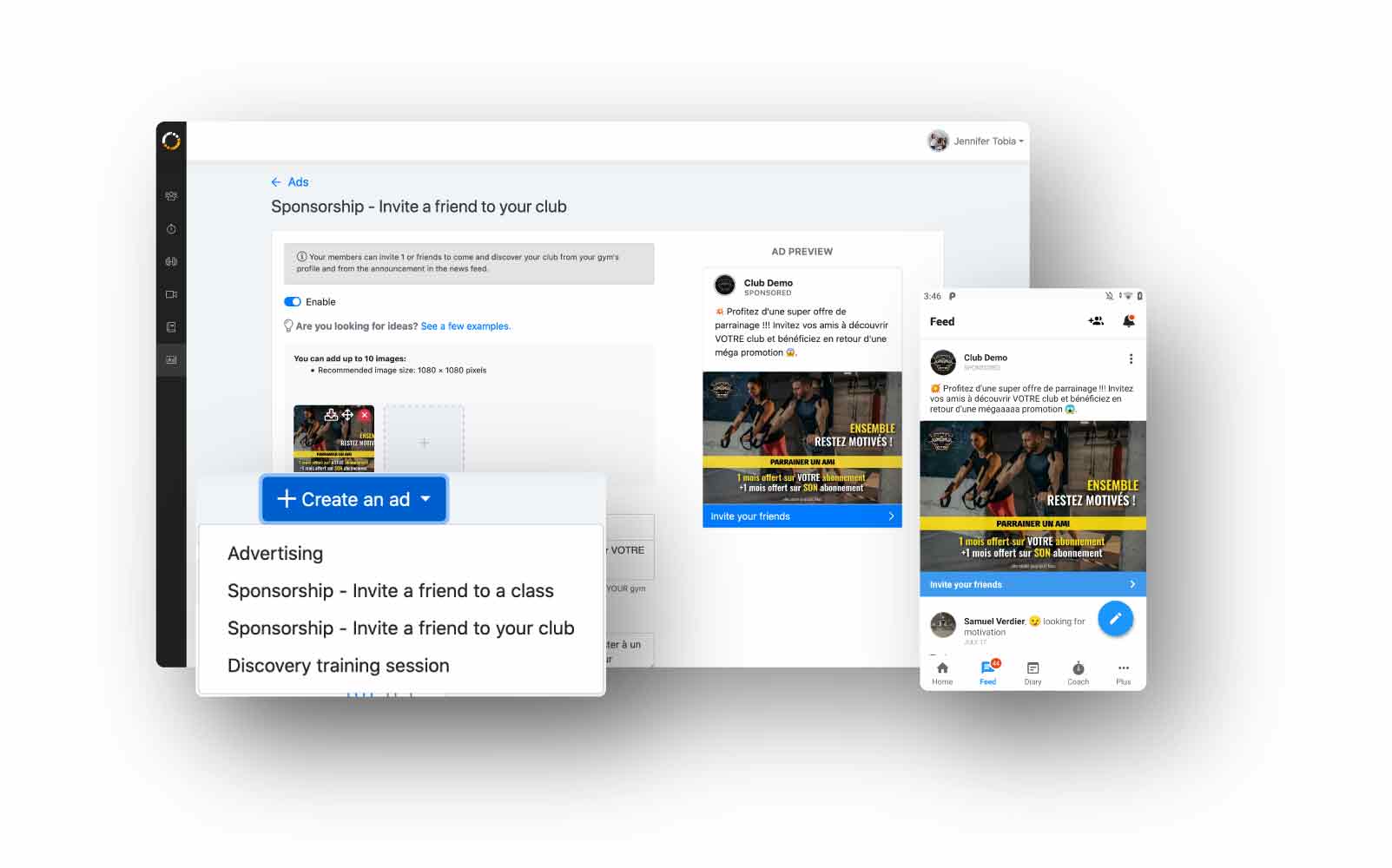 Create and broadcast targeted advertising on a 100% fitness social network. Ensure the visibility and promotion of your box at the local level.
Invite the relatives of your members thanks to sponsorship. Capture new clients by offering discovery training sessions.
Energize your own community
Publish posts to your clients. Motivate them, compliment them, and interact directly with them by commenting on their activities.
Maximize customer loyalty by keeping a constant link with them through your private social network and push-notifications.
Boost the engagement of your members
Emails falling in spam, expensive SMS, use push notifications to stay in touch with your clients!
Mass communication, grouped or individualized, send unlimited push messages according to your criteria.
Facilitate in 1 click the booking of your WOD
Distribute your classes schedules. Offer simplicity and quickness to your members to discover and book their WOD.
+120 trainings available for free
Share, modify, duplicate a base of programs and workouts made available for free on your account.
Start distributing content to your members today!
AZEOO is compatible with several reference products and services such as client management tools, video content services, fitness equipment manufacturers/distributors, nutrition-related services and home healthy meal delivery.
The best offer on the market
AZEOO is 100% free for your members.
Sponsor your friends and get 50% discount
Save money by sponsoring a friend and get a 50% discount on your AZEOO subscription fees to the CLUB+ offer for 3 months, per sponsored friend.
Start your free
14-day

trial.